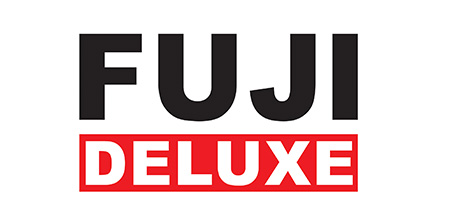 Fuji Deluxe:
Fuji Deluxe Power Generator: Your Reliable Source of Portable Power
Are you tired of being limited by power outages or restricted access to electricity? Look no further than the Fuji Deluxe Power Generator with Yanmar Engine, a cutting-edge solution designed to provide you with reliable and portable power wherever and whenever you need it.
With its advanced technology and exceptional performance, the Fuji Deluxe Power Generator ensures that you never have to compromise on your power needs. Whether you're camping in the great outdoors, working on a remote construction site, or simply preparing for unexpected power disruptions at home, this generator has got you covered.
1. Unmatched Power Output: The Fuji Deluxe Power Generator boasts a high-capacity engine that generates ample power to run multiple appliances and devices simultaneously.
2. Portable and Easy to Use: Weighing in at just pounds and featuring a compact design, this generator is highly portable and easy to transport wherever you go.
3. Dependable Performance: Built with durability in mind, the Fuji Deluxe Power Generator is constructed using top-quality materials to ensure long-lasting performance
4. Versatile Power Options: Equipped with a range of outlets and ports, this generator accommodates various power requirements.
5. Safety First: The Fuji Deluxe Power Generator comes equipped with comprehensive safety features, including automatic voltage regulation, overload protection, and low-oil shutdown.
Invest in the Fuji Deluxe Power Generator today and experience the convenience and peace of mind that comes with having a dependable power source at your fingertips. Don't let power limitations hold you back—empower yourself with the Fuji Deluxe Power Generator and never be left in the dark again.
ITEM CATEGORIES
---
Power Equipment