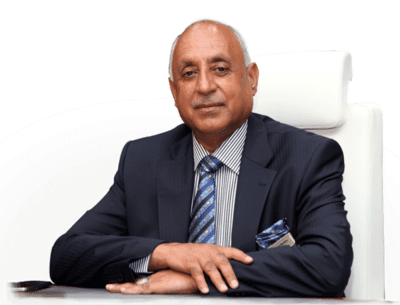 Despite diverse interests at each of AZB group's Divisions, we share the best business practices and focus on results, leading to bold & sound decisions. We are constantly sharpening our strategies to be industry leaders we are formed to be. Our goal is to be a constantly growing company that creates value for our shareholders, stakeholder, and the economy.

Abdul Zahir Bashir

Chairman
AZB Group, formerly known as Abdul Zahir Bashir General Trading L.L.C. entered the UAE market over 20 years ago, when Dubai had just started to make history. From modest beginnings, the group has matched the pace of growth of the UAE. Today the thoughts of establishing a business in UAE is admired by prominent international businessmen.


Ever since 1995, AZB Group has redefined the dynamics of Power Genset Trading in its Machinery Division, which now serves as the industry leader in the UAE market. Meanwhile we have set sail to discover new markets, diversifying in the Automotive & Machinery sectors, concurrently pursuing to be the market leader in each.


Our success is based on total Commitment of our people, who represent our most valuable asset. Starting with a workforce of 5, today we employ hundreds of loyal staff. They are essential to instill the drive and determination required to meet the challenges and realize the opportunities that face us today and in the future.