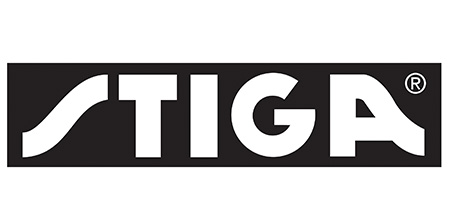 Stiga:
Stiga: The Perfect Tools for a Pristine Garden
Elevate your gardening experience with the Stiga Lawn Mower and Hedge Trimmer Set, a powerful duo designed to make lawn maintenance effortless and enjoyable. Crafted by Stiga, a renowned brand synonymous with superior quality and innovative engineering, this set is the ultimate companion for achieving a beautifully manicured garden.
Stiga Lawn Mower: Experience the pinnacle of precision cutting with the Stiga Lawn Mower. Engineered to perfection, this mower effortlessly transforms your lawn into a verdant masterpiece.
Key Features:
1. Reliable Performance: The Stiga Lawn Mower is equipped with a powerful engine that delivers consistent and reliable performance, ensuring a seamless mowing experience every time.
2. Adjustable Cutting Height: Achieve the perfect grass length with the adjustable cutting height feature, allowing you to customize the mowing height according to your preferences.
3. Large Cutting Deck: The generously sized cutting deck enables you to cover more ground in less time, reducing the overall mowing duration and maximizing efficiency.
4. Ergonomic Design: Designed with your comfort in mind, the Stiga Lawn Mower boasts an ergonomic handlebar and user-friendly controls, allowing you to maneuver effortlessly and reduce fatigue during long mowing sessions.
5. Easy Maintenance: With hassle-free maintenance features, such as tool-free blade replacement and an easily accessible grass collection bag, the Stiga Lawn Mower makes upkeep a breeze.
Stiga Hedge Trimmer: Trimming hedges and bushes has never been easier with the Stiga Hedge Trimmer. Engineered for precision and efficiency, this trimmer helps you achieve immaculate topiaries and beautifully shaped shrubs, effortlessly enhancing the over
1. Powerful Cutting Performance: Equipped with a high-torque motor and sharp blades, the Stiga Hedge Trimmer effortlessly cuts through branches and dense foliage, ensuring clean and precise cuts every time.
2. Dual-Action Blades: The dual-action blades reduce vibrations and provide a cleaner cut, minimizing the risk of damage to the plants and ensuring a neater finish.
3. Lightweight and Maneuverable: The trimmer's lightweight design and ergonomic handle make it easy to maneuver and control, allowing you to effortlessly shape hedges and reach tricky areas.
4. Safety Features: The Stiga Hedge Trimmer prioritizes your safety with a two-hand safety switch and a protective blade guard, providing peace of mind during operation.
5. Low Maintenance: With its durable construction and easy-to-clean design, the Stiga Hedge Trimmer requires minimal maintenance, so you can focus on perfecting your garden without unnecessary upkeep.
Upgrade your gardening game with the Stiga Lawn Mower and Hedge Trimmer Set. With their exceptional performance, user-friendly features, and the trusted Stiga name, these tools are guaranteed to elevate your garden maintenance to new heights.